SubJuice Ink Complete Conversion Sublimation Kit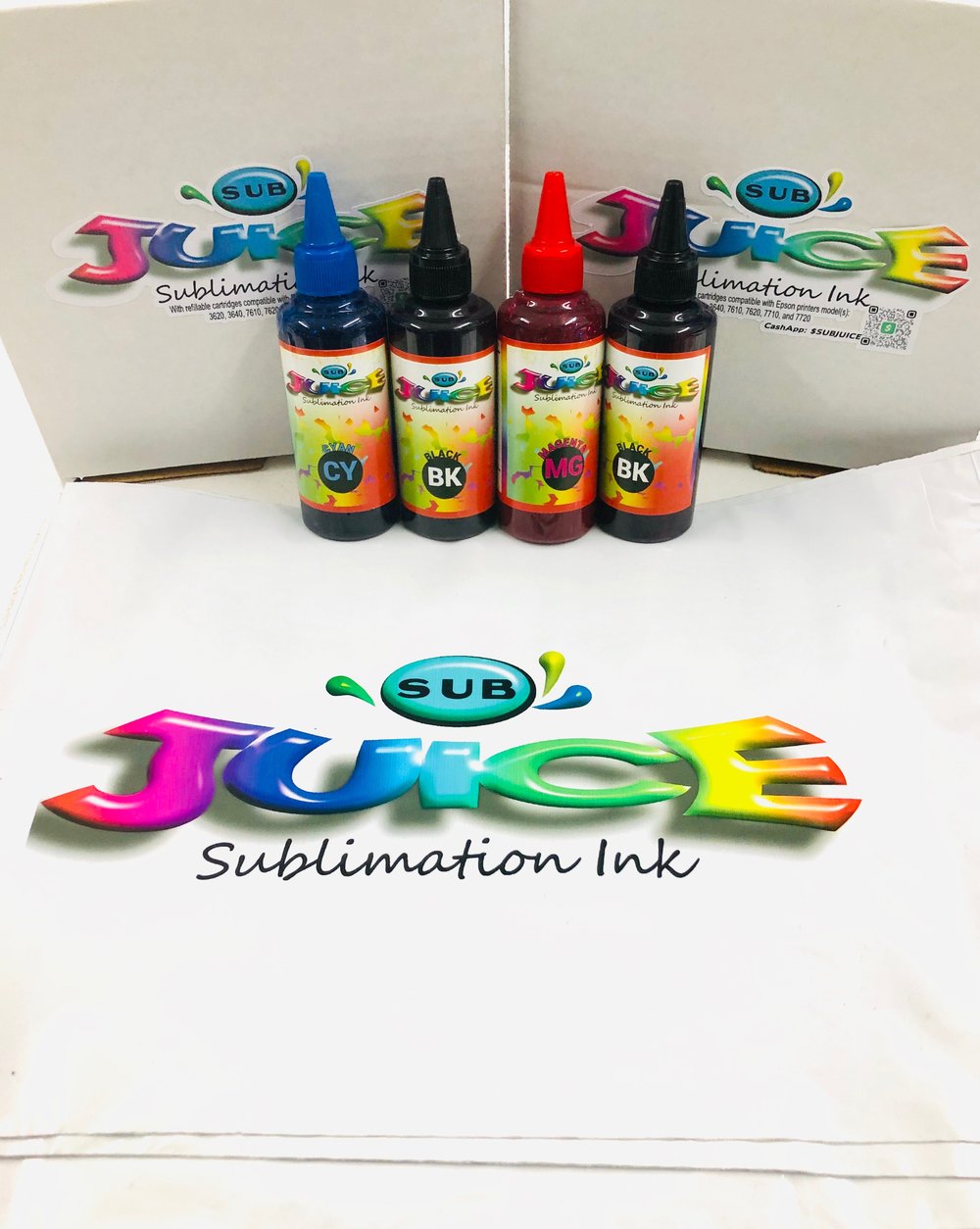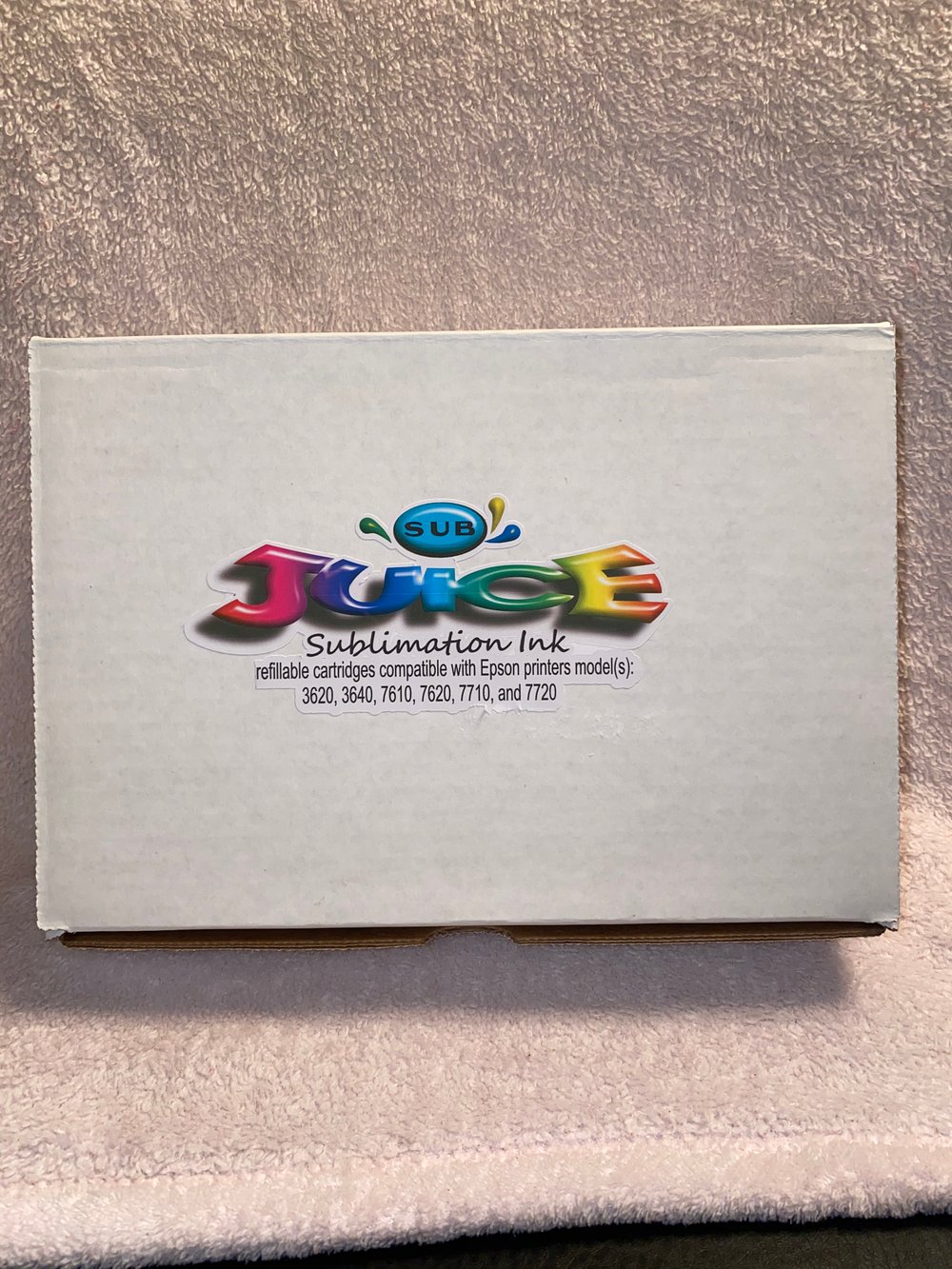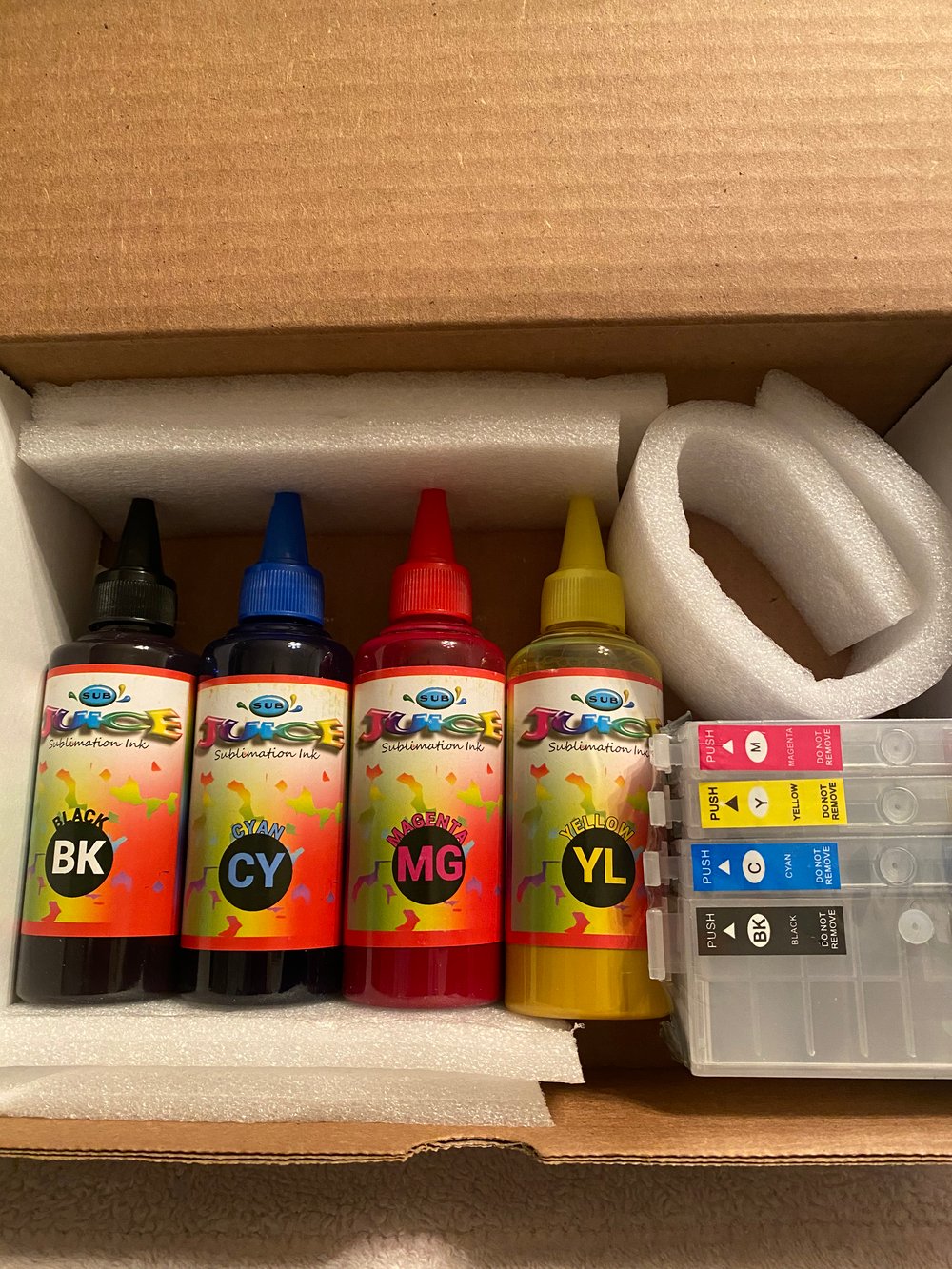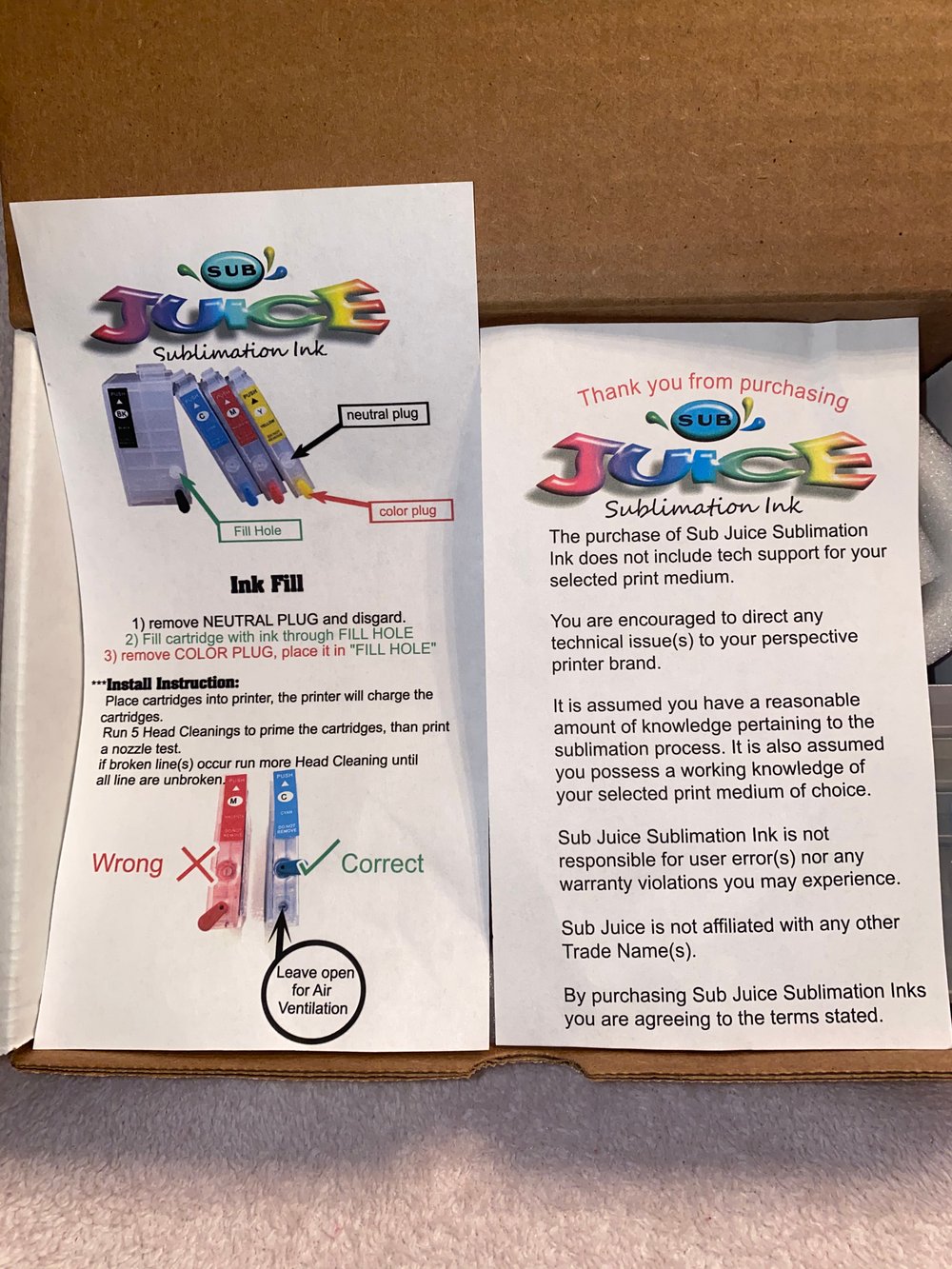 SubJuice Ink that is taking the Sublimation World, and comes in a conversion kit!!
SubJuice Ink is a high quality brand of Sublimation Ink. This is not your average sublimation ink so be prepared for AMAZING Professional Results!
Perfect for T- Shirts, Coffee Mugs, Pillow Cases, Socks, Aluminum Plates or any other items for Sublimation.
No color profiles required
This Conversion kit contains:
4- 100ml bottles of SubJuice Ink
(Black, Cyan, Magenta and Yellow Sublimation Ink)
1- Set of 252xl Refillable. Cartridges
SubJuice Ink bottles have a fine point dripper tip that fits directly into the fill hole of cartridge or you can unscrew the cap draw from ink from the bottle using a syringe
Pair SubJuice Ink with A Sub Paper for EYE Popping Results!
*252XL Refillable Ink Cartridges with Auto Reset Chip compatible with Epson Workforce Printers:
WF3620, WF3640, WF7110, WF7210, WF7610, WF7620, WF7710, WF7720
No Color Profiles required
All conversion kits ship via Priority Mail and will take 2-3 Business Days to receive once processed and shipped.